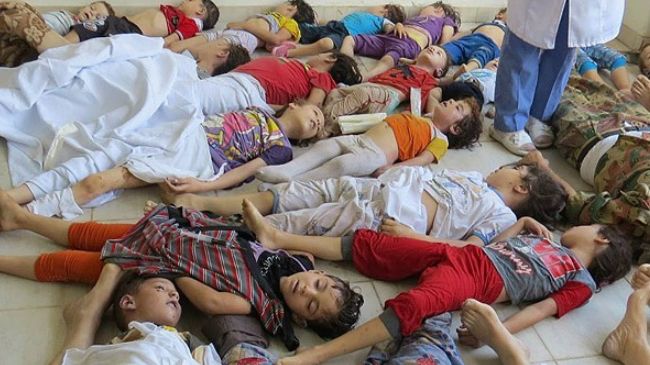 The Trump administration said late Monday that it had discovered evidence that the regime of Syrian President Bashar Assad could be planning another chemical weapons attack.
Press Secretary Sean Spicer said in a statement that "The United States has identified potential preparations for another chemical weapons attack by the Assad regime that would likely result in the mass murder of civilians, including innocent children."
However, a non-governmental source with close ties to the White House told AP the administration had received intelligence that the Syrians were mixing precursor chemicals for a possible sarin gas attack in either the east of south of the country, where government troops and their proxies have faced recent setbacks.
U.S. Ambassador to the United Nations Nikki Haley later said that "any further attacks done to the people of Syria will be blamed on Asaad, but also on Russia & Iran who support him killing his own people."
Earlier Monday, Trump dined with Secretary of State Rex Tillerson, Defense Secretary Jim Mattis, National Security Adviser H.R. McMaster and other top officials as he hosted Indian Prime Minister Narendra Modi at the White House.